Animal kingdom
When this site was established it was intended that Sri Chinmoy's comments and offerings regarding the animal kingdom, as seen through the eyes of a fully realized Spiritual Master, would be made available.
This is the first of those postings of which, hopefully, there will be many.
Animal Kingdom ( part 1.)
Bee: Industry
Dog: Faithfulness
Elephant: Strength
Mosquito: Torture
These poems and songs, composed by Sri Chinmoy over a number of years, have provided his students with endless hours of amusement and a far deeper insight into the true nature of Creation manifest in animals. The poems can be thought provoking and may, at first, seem quite unusual but the one thing that shines through all of them is Sri Chinmoy's love, joy and appreciation for the entire animal kingdom.
Sri Chinmoy uses simple, evocative and poetic language to convey a deeper appreciation of the animal he is portraying.
These poems are being presented to the general public for the first time since 1996 when a special limited edition was published by Aum Publications, New York.
The songs were all written on December 23, 1997 and published in 'I Love My Animal Kingdom-Songs'. Rather than reproduce them here, all music scores for these songs can be viewed at Sri Chinmoy Songs.
I hope you enjoy them all now and over the following weeks.
Bee: Industry.

Bee, my bee,
Your day and night
And your patience-industry
Have no respite.
Hard you endeavour
To bring nectar
From the core of your service-tree.
You always don
The robe of fruitful victory.
'Bee industry I want'
Dog: Faithfulness
Dog, my dog,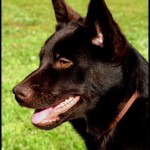 Heaven's faithfulness
And
Earth's faithfulnss
Put together
Have no match
For your faithfulness.
Man needs your heart
To succeed.
God needs your soul
To proceed.
Dog fidelity I want
Elephant, my elephant,
You are strength,
Reality's strength.
Your solid strength
And conscious willingness
Can and shall lead the world
To infinity's endless length.
Elephant sagacity I want.
Mosquito: Torture



Mosquito, my mosquito,
You torture humanity's breath
With your tiny body, your outer frame.
Human valour, human pride, human fame,
Are at your mercy's reign.
You prove that size is not important:
What is important is capacity's life.
How secretly you carry
Death-King's secret knife!
This last poem, particularly and amusingly, has special significance from an Homeopathic viewpoint. The Chincona bark experiment was the first clue that Hahnemann had for his foundation theory of Homeopathy. It relates directly to the treatment of Malaria, a mosquito borne disease that claims thousands of lives with 'Death-King's secret knife'.
Of course, from a canine perspective, 'Death-King's secret knife' comes in the guise of heartworm infestation. Mosquito torture indeed!