Battle Fatigue
One of the most inspiring qualities I see repeated in my animal patients is their endless patience and devotion to the human being under whose custody they live. If you come to think about it, it is the reason we love them and value them because they are a constant in our otherwise unpredictable lives.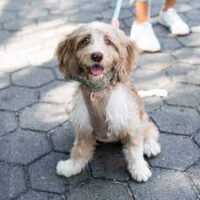 Whilst many of us are suffering fatigue from the battlefield of life these indomitable creatures keep getting up every day with a smile on their faces and a spring in their step as they live in the moment and look enthusiastically towards a new day.
This must be one of the many virtues of a mindless existence. The best we can do ourselves as the dominant species is to find enough time in our day to practice mindfulness to quieten our own minds and fuel our enthusiasm to see the day in a similar way; one full of newness and potential.
I have been fortunate to discover what makes me happy and even more fortunate to not have it taken away from me past the initial months of our recent period of global insanity.
What we all need whether we have fur or bare skin is an acknowledgement of our service and our importance in the big game of life.  Our animal companions manage to be happy with very little of this and that is truly an admirable quality….a pat or a treat and a kind word can go a long way.
This weekend I have been notified about my receiving a meritorious service award from the Australian Veterinary Association for services to the Integrative special interest group in advocating for our right to practice homeopathy and natural medicine. This is an unexpected honour that I gratefully accept on behalf of all the vets and doctors who choose to pursue a higher awareness of the mechanisms of health restoration and maintenance. This approach does not rely upon nor unthinkingly subscribe to the dictates of governance but rather upholds the integrity of the health provider to decide what is best for their patients.
Now it is apparent that our efforts do not go unnoticed or unappreciated.  Just as all those who have contributed to bring us to where we are now, we also have an opportunity to contribute our applied knowledge and efforts for the benefit of those who will follow.
No one is indispensable but everyone is invaluable and unique in the role they play.
It is our combined efforts towards the common goal of improved health and wellbeing that will enable us to overcome our battle fatigue, recharge our batteries and forge ahead for the common good. We are fuelled by hope and encouragement from each other.