Holistic Animal Medicine
This posting arises from the concerns that I have had for quite some time about people not being able to access the best service and advice about the health needs of their beloved pets and animals, with regard to complementary and alternative veterinary medicine (CAVM).
The Australian veterinary profession has been too slow to respond to the rapid rise in popularity of natural animal medicine and holistic animal medicine over many years. This has afforded many individuals the opportunity to fill a much needed gap in the provision of natural animal health services and has created a bit of a black hole for animal disease diagnosis and treatment.
There are many, far too many, websites and companies providing  holistic animal medicines to the public without any veterinary knowledge or proper training in animal health. This also means without qualifications to diagnose and treat animal disease properly, ethically and legally. This does not mean however that animal naturopaths and homeopaths are not trained or experienced, just that they are not registered veterinarians with accountability to a regulatory body that ensures that the best interests of the public and the animals is upheld as a priority over sales.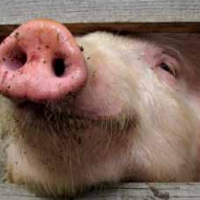 As a concerned and often desperate animal owner, it is true that it can be hard to find the right advice and treatments. Often your regular veterinarian will not know about natural, holistic or alternative medicines but it is imperative that any supplements or medicines or natural health products that you choose to administer to your pets is safe, effective and appropriate. Website testimonials are not a safeguard against this issue.
For example, it is not ever advisable to give animals multiple medicines simultaneously and this includes medicines or remedies that are comprised of multiple ingredients. I am seriously alarmed by the types of medicines being sold to animal owners via internet sales that are not prescribed for the individual animal and contain numerous components when single ingredient homeopathy is best practice. It is also not necessary to continue medicating beyond clinical response and many people will continue to purchase and use medicines far beyond what is necessary for optimal health.
Homeopathy and holistic animal medicine is founded upon the premise that practitioners treat individuals.This means that medicines are prescribed for the individual and not just for the diagnosis or the disease.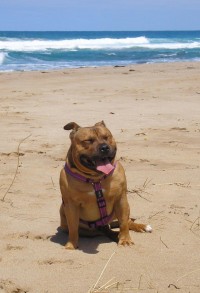 I used to spend a lot of my professional time detoxifying and re educating animals that have been overly medicated, albeit by very well meaning and loving owners who have purchased medicines over the internet without proper personalised veterinary advice. Fortunately more and more animal owners are aware that veterinary options exist to direct them towards safe and effective natural animal health practices.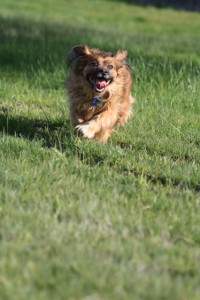 There are many veterinarians who provide a range of CAVM including naturopathy, homeopathy and holistic animal medicine. In Australia these can be found through Integrative Veterinarians Australia.
The foundation of holistic animal medicine is individualised treatment programs. These are not ever provided sufficiently or exclusively through internet sales and marketing. Furthermore, anyone who is looking for the best natural medicine treatments for their beloved pets would want to visit a qualified veterinarian who can then refer them to a holistic vet for CAVM.