Natural Animal Medicine
Natural animal medicine means using common sense and nature to restore health to animals rather than relying upon drugs or synthetic foods.
What needs to be cured, what is curative in medicines and how to apply them are the three fundamental pillars of natural medicine and can be understood best from a homeopathic perspective.  Integrative and Holistic Veterinarians in Australia and elsewhere have a detailed understanding of this approach to health.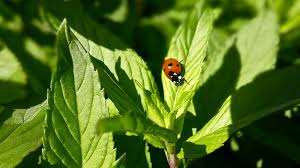 The problem as I see it, is that we do not realise that we are not necessarily getting cleverer just because we are discovering more and using more technology. In fact, in the matter of medicine we are seemingly and alarmingly becoming more stupid every day that we accept our shopping malls and food halls being taken over by discount chemist warehouses and pharmacy chains.
Food and Mother Nature are being sacked en masse in a world that does not appreciate that we are totally dependent upon them for our survival.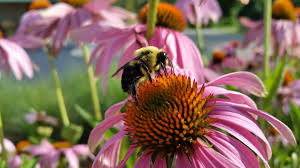 Large animal and production vets are better prepared to treat animal disease, as they have not lost sight so much of the true causes. Also because large animals are considered less to be members of our human family they have somewhat escaped the marketing trends and sales pitches for 'better pain or reflux relief' that are now dominating our human existence.
It is a painful and gut wrenching reality that rather than spending money on good food and rest that we rush to buy a pill for ourselves or our pets these days at the first signs of discomfort or something we don't understand.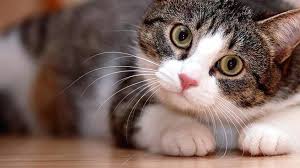 Most diseases are caused by poor management, husbandry, nutrition or by accident. The large majority of these causes are not adequately rectified by pharmaceutical or chemical intervention, irrespective of any new advancements or 'better', 'safer', products on offer.
Iatrogenic disease (caused by us, vets and owners ), is probably the commonest and idiopathic (unknown cause) disease can often also be shown to be iatrogenic.
Infectious diseases are now the very rarest forms of disease in small animals and humans in developed countries. No amount of vaccination and chemical assault will abate the wave of health problems being created by our own lifestyle choices in western societies and our abject failure to recognise this epidemic problem.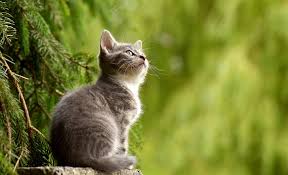 All veterinarians are trained to recognise and treat disease in animals but the majority of us in small animal practice are not seeing any of the above causes and consequently looking in the wrong place most of the time for practical and effective treatment options. There seems to be a complacency and surrender to the idea that we cant do anything about the way we are moving but this is simply not true. The best cures for most diseases plaguing our world are to be found in our gardens, green verges and diminishing wild places and forests coupled with the knowledge of how to prepare and administer them. Instead, we suffer the disgraceful self congratulation of influential members of our medical education system  as they close down schools of natural health. Fortunately there are animal owners, farmers and veterinarians who value natural health sufficiently to push back against those with this agenda and continue to use and prescribe effective, safe and affordable foods, supplements and natural animal medicines.
People who recognise that we get to enjoy the world we create by our choices rather than just blindly being led by those with different motives. The purest motive of medicine as a service has sadly long passed and we need to advocate for reinstating it as soon as possible. Our health and that of our animals does not and should not ever belong to a medical system that seeks to have a monopoly.
We need a new mission statement and advertisement for our veterinary profession if we are to survive the wave of scepticism we are bringing upon ourselves by our failure to recognise that we are being manipulated by corporate interests into selling products that are not necessarily aligned with the best interests of our patients.
Perhaps our highest priority needs to be advocating for animal welfare and moreover, making this known to be the prime objective of our profession.
Kudos to the Australian Veterinary Association for raising awareness of the need to change our direction, now we just have to see the action attending this decision.
Instead I see our professionalism being increasingly eroded by corporate interests that are driving the profession to sell goods and services that are not necessarily aligned with the purest motives of animal welfare. Being far from a perfect world in many areas these days, it is not surprising that veterinary science and medicine would be seen as yet another opportunity to market and capitalise. It is now legal for persons or corporations not trained in veterinary medicine to own and operate vet clinics in Australia. This has to be seen as a serious mistake or at least a warning of trending away from a veterinary welfare objective, however cleverly packaged it may appear.
Not wishing to move too far away from the topic of this blog posting, the practice of natural animal health was once the only thing vets used to do
It is not new and it is definitely not truly 'alternative', it is just best practice.
Over time many influences have come to bear upon the profession but not withstanding advancements in knowledge and research into modern medicines, the basic tenet of treating disease has not changed. Feed and treat animals well and kindly and they will get better if their time to die has not yet come. Assist them to heal themselves if they can. Homeostasis is a more powerful healer by far than any pharmaceutical that can ever be produced.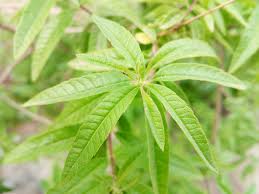 No medicine can stop death if it is inevitable but it will be harder to recognise this if the animal is artificially and very expensively preserved in all but it's very essence of existence.
Death is a natural cure when it is part of a natural life.
It can even be celebrated by those of us who are grateful for the experience of shared existence and sacred occasions.

The question of death
The frightening question of death
Arises only in those
Who cannot take death
As a return home.
Sri Chinmoy, Ten Thousand Flower-Flames, part 26, Agni Press, 1982
1058
The body thinks that death
Is a ruthless torturer.
The soul knows that death
Is an Unknown Way-revealer.
Sri Chinmoy, Seventy-Seven Thousand Service-Trees, part 2, Agni Press, 1998
65. The Most Effective Medicine
The most effective medicine
Here on earth
Is love unconditional.
Sri Chinmoy, My Christmas-New Year-Vacation Aspiration-Prayers, part 32, Agni Press, 2005