Curing Cancer
"There is no illness on earth for which God has not provided a remedy through nature" Paracelcus(1493-1541)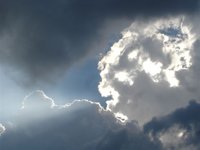 In our quest for answers over the last five hundred years since this prophetic utterance, there have been many forks in the road of knowledge. Some have chosen one direction and others another. Consequently we now have a diverse set of opinions and understandings resulting from different approaches to the learning that is Universal. Integrated Medicine is an exciting discipline that recognises these divergences and seeks to embrace the best of all modalities.
The truth is always found at the points of intersection.
Sri Chinmoy says

"First be absolutely sure
That you know the truth
Before you talk to others
About the truth."
Excerpt from Ten Thousand Flower-Flames, Part 64 by Sri Chinmoy
I do not profess to know the truth but I am a truth seeker. I enjoy finding points of intersection. In keeping with the tenor of my other posts on this site I am hoping there is some useful information to be found here on cancer in domestic animals.
10 common signs of neoplasia (cancer) in small animals
1. Abnormal swellings that persist or continue to grow
2. Sores that do not heal
3. Weight loss
4. Loss of appetite
5. Bleeding or discharge from any body opening
6. Offensive odor
7. Difficulty eating or swallowing
8. Hesitation to exercise or loss of stamina
9. Persistent lameness or stiffness
10. Difficulty breathing, urinating, or defecating
There have been major advances in our understanding and treatment of cancer over the years but the incidence is not diminishing. Moreover it is increasing in domestic animals. Despite increased understanding we still don't appreciate that cancer is a disease of individuals; individuals who develop disease under certain circumstances when others don't.
What are the factors and interventions that are not acting in their best interests?



Cancer is caused by confusion at a cellular level, by overgrowth of damaged cells and failure of the body's natural defence and removal systems.
In other words, it is an overload and a meltdown.
Individuals with weakened immunity or under constant stress may be at risk.
This is the premise underpinning nutritional medicine approach to cancer management and treatments endorsed by many Integrated Veterinary practitioners including high doses of Vitamin C.
Factors that cause confusion at a cellular level can be implicated in the genesis of cancer and injury to cells. Contributing factors such as toxins from cigarettes, chemicals and other well recognised carcinogens can promote cancer growth in susceptible individuals.
Who is susceptible?  That is the million dollar question in all health circles for any disease. Why do some animals get sick or develop cancer and others don't'?
Breed predisposition,  environment, diet and interventions can all be implicated.
It is often observed that animals develop the same cancers as the people with whom they live. This may be an environmental consideration or looking more deeply, an act of service to their beloved family. In cases I have been involved with, the owners whose animals develop the same cancer, recover or are recovering when their animals are diagnosed.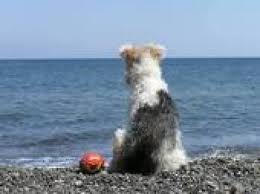 When I was in Vet school we had a lecture that I will always remember, on cancer. It demonstrated through experiment how cancer is formed. Basically cancer is caused by a failure of communication.
This is as simple as it is complex.
When the cells of the body lose contact with each other and the invisible messages that pass between them are interrupted they become confused and function inappropriately. For example, there are chemicals in cellular structures identified as chalones that ordinarily prevent overproduction of cells. When the flow of chalones is interrupted cells can become cancerous as mitosis (cell division) becomes uninhibited. In one particularly memorable example, a five cent coin was implanted under the skin of a test subject and the interruption this caused to the flow of chalones produced a neoplastic tumour.
From this experiment it was jokingly suggested that money causes cancer. I prefer to see that lack of communication causes cancer. Either way, a failure to connect and work together for the common good is where cancer begins. It is the ultimate rebellion and the last effort to get the message across.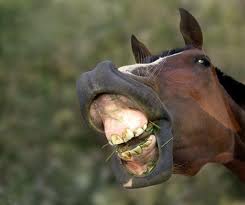 We will all have our own opinions about a subject like this because we all know someone who has died with cancer. I wonder how long ago it was when not many people knew anyone or any animal who had died of cancer and when that trend reversed.
When faced with a diagnosis of cancer in animals the disease is often already well advanced as they are very good at masking early signs and the symptoms are often attributed to other causes. I have been thinking about how I would manage cancer nowadays with all the advances in veterinary oncology. I would certainly advise that anybody faced with decisions be as informed as possible regarding the options available to them. There are veterinary oncologists available for consultation in most states.
It is a little disappointing however that whilst excellent information can be sourced these days, that very little reference is made to the holistic or homeopathic approach.
Cancer management is difficult regardless of the modality chosen.
I have started believing more that a primary tumour should be the focus of attention.  A cancer, depending on type, will usually produce chemicals to reduce the liklihood of others developing.  Cancer is selfish and the primary tumour will want to dominate and prevent others from arising. Once this is removed it is a 'free for all' for metastases. There are some very aggressive cancers that metastasise early and in the presence of a primary so it is important to know the enemy. Regardless of type, any cancer arising in an individual is an indication of cancer susceptibility in that individual.
If there is a cancer present, firstly the individual has indicated its tendency to exhibit disease at the cancer level and secondly, until this condition is treated, there will exist a testing period when the body will wait to see what is done about this symptom.  If the cancer is located in a region that can be accessed for measuring and monitoring it can be used as an indicator for treatment. Most conventional responses are full surgical removal. Whilst this approach has its merits and we all want to 'get rid' of cancer, there are some definite disadvantages to this reflex.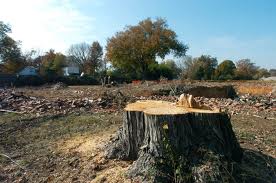 Firstly, the barometer is removed and secondly the rules then change.
As an illustration, consider a tumour on the skin like a mast cell tumour.
It is visible, measurable and whilst we consider it to be a threat and want to get rid of it, will cutting it out be the end of the problem?
Most may say yes but others will say how can we then know it will not recur elsewhere, perhaps where we can't see it. From an homeopathic perspective surgery is not always the best choice of management.
Consider that the tumour could be cured rather than removed by force. This enables the disease to be completely accepted, managed and cured by the same force that created it and expressed it, namely the vital force.  There can be a degree of confidence in allowing the body to deal with the problem on its own terms. This is why an homeopathic constitutional remedy can be an invaluable aid to health as it can boost the strength of the vital force.
Some cancers can be extremely aggressive and destructive and will not permit much time before overwhelming the host. It is often important, therefore, to know the enemy so that appropriate steps can be taken. Cancer is a sharp adversary whichever way we choose and the term 'fighting cancer' is apt.
There are many authorities who dismiss the views of Integrated and Holistic Veterinary Practitioners.  There are, however, more people seeking our opinions on these matters and I have debated for some time the extent to which I am prepared to voice my opinion.
I crossed the line when I started doing my own research on this topic. Whilst I believe that lots of relevant data has been collected, it may not have been collated and is not readily accessible.
Instead, like all filtered information, we have the standard acceptable official versions of truths and the opinions of those who believe these are incomplete.
I discovered the following information from various sources
From Companionaid.wordpress.com April 2010
"People come to me for advice, I'm not a vet but being a researchaholic makes me an open target.  When something comes up I don't fully understand I obsessively Google the hell out of it.  So when I got asked about Cartrophen Vet, I went hunting for everything positive and negative about the product.  First I should make it known that I don't believe medication for animals or people is ever a good idea.  It's like lying to your body that you're well when in fact your body never got the chance to heal.

Cartrophen Vet is prescribed for patients with osteoarthritis and other joint problems.  What alarmed me the most about this medication is that it causes unspecific tissue growth.  What that means to a dog or cat with an undiagnosed mass is, if it's malignant it accelerates the cancer.  So I asked myself, did I want this person whose dog is a rottweiler,  a breed commonly diagnosed with cancer, and also considering she is older, around 6, take this risk.  To me, medication like Cartophen is like playing Russian Roulette.

So what I sent back to the person was, if she was my dog, Cartrophen would not be the answer.  It may take the pain away but it's no more than a band-aid, which if left on too long leaves an awful mess behind. (By the way, this dog responded very well to a grain free diet and the arthritis abated considerably without cartrophen)
I was inspired to leave a reply, below.
I am a Vet and I am impressed with your common sense advice regarding Cartrophen Vet (pentosan polysulphate). I would like to cite your article in my own blog post with your permission (granted) as I am compiling my own data and information on this subject. You are nine months ahead of me as I have debated whether I should voice my observations.
I have long regarded cartrophen (also known as synovan), to be dangerous, especially in older animals  which is when it is mostly prescribed. As an Holistic Veterinarian taking referrals of cancer, I am alarmed at the numbers presenting with cancer after having cartrophen injections……….As referral vets we often see an over representation of disease and it can be difficult to accurately determine aetiology.
In my previous small animal clinic I began to suspect this link when some of my own cartrophen patients developed cancers. Since having stopped using the preparation myself I now see other's patients presenting with the same. It is possible that some of the lameness cases presenting for cartrophen injections have deeper disease developing.
The most common is osteosarcoma and liver cancer.
When I used to use it in the nineties, it clearly stated on the label of contraindications that Cartrophen Vet should be used with care in cases of undiagnosed cancer. Although this is a clearly ridiculous comment, it must prompt us to look more closely at the presenting signs of prospective cartrophen candidates. I am not surprised that this label warning has been removed but the basis for it was the capacity to increase blood flow to areas of disease and the warning for potentiating cancer should be upheld. This is still what it does whether the label states as much or not. There are label warnings about using it in cases of existing organ disease.
Sadly, in my experience there are very few, if any, cases of (cartrophen associated) osteosarcoma being fully cured. I am awaiting the outcome of a recent case of very early amputation to compare that to cases of less early and no amputation. So far, in prior cases it has made no difference and survival times are short for this disease regardless of choice of management. Cancer of this kind has its own agenda and life often delivers cruel lessons.
A few more ponderables, no less pleasant.
Histiocytic sarcoma was apparently not reported prior to 1970's. What else happened then?
We started yearly vaccinations after the big Parvo epidemic of that decade.
Histiocytic sarcoma (along with its benign brother, histiocytoma that we began seeing commonly in dogs under two years post vaccination), are skin tumours associated with immune derangements.  Many other common cancers like lymphosarcoma also arise from immune interference and involve the same cells as those responsible for mounting immune responses.
Recently a very dear boxer dog died at the age of seven years with an intractable condition known as mycosis fungoides, which despite its misleading name is actually a cutaneous lymphosarcoma. His early life was plagued by skin disease and allergy until this was diagnosed at which time he succumbed quite rapidly.
These mysterious and rare diseases are horrendous in their expression and another form of immune derangement.
The immune system has always impressed and intrigued me. I hold it in the highest esteem for its persistence and service. It is extremely clever and adaptable but is also becoming worn down by the barrage of assaults it is forced to endure in the name of science.
The basis of good integrated practice is the nurturing and strengthening of the immune system through diet and minimal intervention.
I would hazard a guess that by far the most common presenting disease in small animal practice in Australia is skin disease. The skin is the principal organ of detoxification and both the first and the last outlet for disease and healing.  It is working overtime under duress with little support and recognition in most modern animal management practices. The skin is not getting the nutrition it needs to do it's job properly, nor the understanding of the nature of its role in health and disease. As the skin is the sentinel for disease, so too is the gut the seat of disease. How much more then, can the importance of good nutrition be stressed.
I would also suggest that an increasing number of diagnoses in small animal practice include the words, immune mediated or idiopathic. It is time we started looking very closely at the iatrogenic.
As a lecturer in my student days used to say, 'If you don't look, you won't see'.